When it comes to a wedding conducted through a religious body, the officiating person is usually the religious leader or clergyperson. In a Jewish wedding, most people when asked would say the rabbi is the only person that can officiate the ceremony. However, there are other people who can perform a Jewish wedding. 
So, can a Cantor perform a Jewish wedding? A cantor can perform a Jewish wedding. Contrary to popular belief, the officiant of a Jewish wedding does not have to be a rabbi. There are many options for an officiant which include a cantor, a relative, a friend, or any other person with the eligibility to sign a civil license. A couple has a wide range of options to choose from as long as their knowledge of Jewish traditions is good.
Read on to find more information on a cantor performing Jewish weddings. The duties of a cantor and what skills a cantor must have to perform their duties perfectly.
Can A Cantor Perform a Jewish Wedding?
A cantor in Judaism is a religious leader who normally leads the congregants in singing and sometimes in prayer. A cantor can sometimes be referred to as a Hazzan or Chazzan. Couples looking for a Jewish wedding officiant are most likely looking for a rabbi. Sometimes it might be difficult to find a rabbi due to their schedules or conditions.
Ordained cantors are capable of working with wedding couples and marrying them. Depending on the years an individual has served as a cantor, they will have the necessary experience and wisdom to perform a Jewish wedding. Most cantors have experience in offering advice to couples about marriage and performing Jewish wedding rites and rituals with ease.
The position of cantor in Judaism has kept on evolving. For a long time, cantors could not carry out certain activities that were strictly reserved for the rabbi. But as time went, cantors became more involved with various religious practices.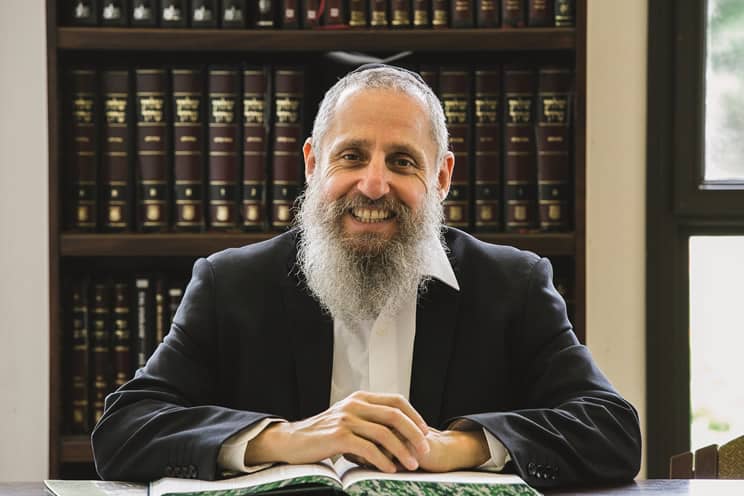 Some of the practices that were restricted to rabbis included educating and inspiring the congregation, conducting rituals at ceremonies like weddings and funerals, and paying visits to sick congregants.
The best part of having a cantor perform your wedding is their vast knowledge of Jewish songs. There is a lot of singing and dancing at a Jewish wedding. Having a person with a great vocal performance to officiate the wedding is a great idea. The cantor may lead the guests in singing and dancing making it an enjoyable wedding.
Choosing an officiant for a Jewish wedding is never an easy task. Unlike other religious weddings, a Jewish wedding is a little complex and requires a person who has enough knowledge of Jewish traditions.
The person you choose to officiate your wedding shall be responsible for crafting key aspects of your wedding from start to finish. If you belong to a synagogue, getting a cantor will be simple. If not, then you might have to do some legwork to find one.
Skills of a Cantor
Becoming a cantor is not an easy task. First, an individual has to possess a master's degree in sacred music from a seminary institution. There are only two major institutions in the US; the Hebrew Union College and the Jewish Theological Seminary. After gaining the degree, a cantor starts working with small congregations, and with more experience, they can attend to large congregations. Some of the skills a cantor will need include;
Singing
The main duty of a cantor is to lead the congregants in worship, which entails singing. One needs to be an excellent singer to lead the worshiping service. A cantor's vocal performance should be exceptional because their services may not only be needed during worship but at other Jewish ceremonies such as Bar Mitzvahs.
Knowledge in Jewish Tradition
The seminary institutions are very selective, and one has to prove their knowledge about the Jewish tradition is excellent. After one has been ordained as a cantor, they will have to perform various rites and rituals in Jewish ceremonies. A good grasp of the Jewish tradition will ensure that the cantor serves their congregants with excellent satisfaction.
Great Leadership Skills
An ordained cantor is a leader of the congregants in their specific synagogue. These congregants will come to them for advice on any religious matters. They will have to solve disputes among congregants which requires proper leadership skills.
Interpersonal Skills
A cantor will interact with many congregants throughout their careers. A cantor has to be friendly, patient, and committed to a life of service. They will work with and attend to children for a long time, an activity that requires patients and friendliness. When visiting the sick, the cantor also has to show empathy for the sick and their families.
Duties of a Cantor
As pastoral caregivers, cantors have several duties that they have to carry out for their congregation. These duties include;
Leading in Worship Services
Since a cantor's main qualification is an excellent vocal performance, it is fitting that they lead the congregation in worship services. A cantor's knowledge of sacred songs also helps guide the congregation during worship services.
Chant Torah Readings and Prayers
During a service in the synagogue, a cantor can chant several Torah readings. The cantor leads the congregation during the Torah readings. The cantor will also lead the congregation in saying the prayers.
Conducting Rituals
In any Jewish ceremony, the participants have to observe certain rituals. It is the duty of the clergyperson to guide the congregants in observing such rituals. For example, at a Jewish wedding, the bride and groom have to sign a marriage contract also known as the Ketubah. A cantor while officiating a Jewish wedding has to witness that the bride and groom have signed the Ketubah.
Providing Advice and Inspiration
The cantor has a duty to guide the congregation in matters relating to religion, marriage, personal life among others. Congregants usually ask the cantor questions or matters that they do not fully understand. The cantor uses the knowledge obtained from seminary school and overall experience to offer proper advice and inspiration.
Visiting the Congregants
The work of a cantor is not tied to the synagogue. The cantor can visit his or her congregants whenever and wherever he or she is needed. A cantor can visit a sick congregant and offer some prayers or visit a congregant and offer emotional support in the wake of an unexpected tragedy.
Perform Religious Ceremonies
Judaism has several ceremonies that are performed by various religious leaders. A cantor has to perform any religious ceremony when called upon to do so. A cantor can perform several ceremonies such as weddings, Bar Mitzvahs, funerals, and lead prayers in a synagogue. Cantors often will take the leading role in the absence of a rabbi.
Lastly
A cantor may be an expert in sacred songs and prayers, but they can also perform any other Jewish ceremonies. In addition to officiating the wedding, the cantor can also sing traditional songs, entertaining the bride and groom and their guests. Hence you do not have to look for a rabbi to officiate your wedding.
A cantor is a perfect candidate to officiate your wedding and keep your family and guests entertained. A cantor can also officiate an interfaith wedding. One couple coming from a different faith does not necessarily mean the cantor cannot perform your wedding.
However, it also depends on the movement the cantor belongs to, some movements allow cantors and rabbis to perform interfaith weddings while others do not. The cantor can also set some conditions before they officiate the interfaith wedding like promising to raise the children under the Jewish faith.